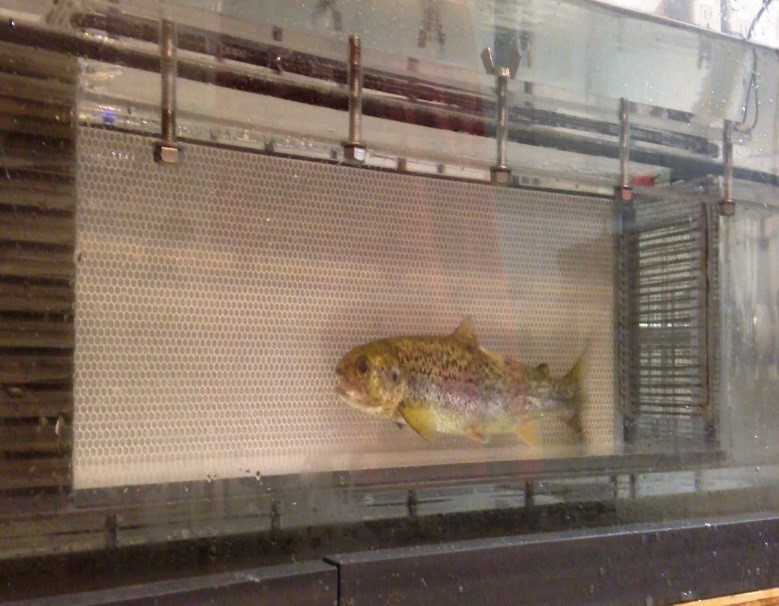 Atlantic salmon were historically abundant in Lake Ontario, but their populations disappeared from the lake more than a century ago. Management agencies and conservation groups have made restoring Atlantic salmon in Lake Ontario a top priority. This project will investigate two key factors that may affect the success of these programs – a high thiamine diet from exotic prey species and warming water temperatures due to climate change.
One factor that might hinder restoration efforts is the abundance of exotic prey fishes—rainbow smelt and alewife—in the Great Lakes. Unlike historical prey, these species contain high levels of the enzyme thiaminase; many salmonids experience thiamine deficiency when they eat these prey. Importantly, if sensitivity to thiaminase differs between the two Atlantic salmon strains targeted for reintroduction into Lake Ontario, then releasing the strain that is best-suited to a high-thiaminase diet could increase the success of the restoration program.
This research is quantifying the effects of diets that contain high or low levels of thiaminase on thiamine levels, survival, growth rate, swimming performance, and reproductive traits in Atlantic salmon from the two candidate strains. The results of this work will help to inform the choice of which strain to release in Lake Ontario.
Water temperature can also influence the success of stocking programs. Ensuring a match between the thermal performance of stocked fish and their environments is important. Unfortunately, climate change is affecting water temperatures, and could cause a mismatch between the thermal performance of stocked fishes and their environments. The ability of fishes to succeed in warmer environments depends on their capacity to maintain oxygen supply to tissues, which in turn is determined largely by the cardiorespiratory system. This project will use novel doppler technology to build a profile of cardiac output as a function of temperature for individual fish and uses these data to guide the design of hatchery rearing environments and the choice of source population for Atlantic salmon restoration in Lake Ontario.
For more information, please contact Dr. Bryan Neff ([email protected])