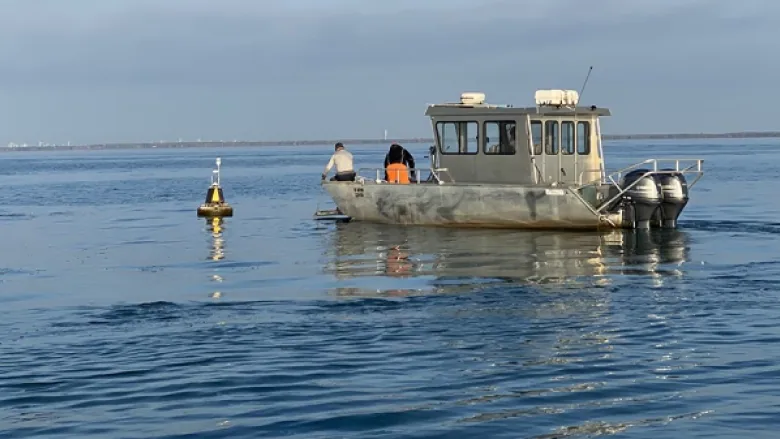 University joins 8 others as part of Canada-wide research
CBC News
The University of Windsor is receiving more than $1.77 million in funding to support its leadership in the Real-Time Aquatic Ecosystem Observation Network (RAEON).
It's working with eight other schools in the largest freshwater observational research network in Canada, and one of the largest globally.
Aaron Fisk is the Canada Research Chair in Changing Great Lakes Ecosystems and a professor at the School of the Environment at the University of Windsor.
"You really need to have teams of researchers. You need to have all these cutting-edge instruments and laboratories to collect the data," he said.
"What the network does is it brings all of that stuff together. It finds collaboration. We share expertise. We bring data together to create big data sets, so that we can look at trends, and not just in the Great Lakes, but across Canada and even the world, and we need that right now because these are complex changes."
RAEON received funding originally in 2018. Fisk and his team have been providing access to in-place instruments that offer data from aquatic ecosystems and lab facilities. The new grant will support this work through 2029.
The new funding is from the Canada Foundation for Innovation as part of the Major Science Initiatives award of $15.25 million to a research network called the Global Water Futures Observatories (GWFO). It's under the lead of the University of Saskatchewan.
"We came to RAEON to be part of this proposal because of its leadership in Great Lakes research," said John Pomeroy, distinguished professor at the University of Saskatchewan and director of Global Water Futures Observatories, in a press statement.
"RAEON is well positioned to provide critical infrastructure and expertise to ensure water security by measuring the aquatic health of our lakes for all Canadians."
Fisk says changing environments and the reliance on freshwater means data is especially important to researchers at this time. He says collaboration and "state of the art" instruments are needed to get the work done.